Butter Beans/ Lima Beans or Vaal ki sabji is a wholesome yet effortless preparation. The use of varied ingredients like jaggery, tamarind, chili powder provides a unique sweet and sour tang to the dish. You can also try these different sabji preparations – Bharwan Bhindi, Spring Onion or Chana Dal.
This preparation also happens to use no onions, garlic, potatoes or any other root vegetable. Its simplicity is what is extremely comforting. It is a detox dish from days of heavy eating. Butter beans are available at most grocery stores and need an overnight soak to double in size and get it ready for cooking the next day.
This simple-to-make dish of butter beans is all about striking the right balance between sour tamarind and jaggery. Serve it with a heap of rice coriander and or chapatis.
Let's get started with recipe!

Vaal Ki Sabji Recipe and Text Recipe Below
Ingredients
1/2 Cup Boiled lima beans (Vaal)
1/3 Cup Jaggery
1 & 1/2 Tbsp Oil
1/2 Tsp Carom seeds
1 & 1/2 Tbsp
Tamarind pulp
2 Clove & a pinch of cinnamon crushed
1/4 Tsp Turmeric powder
1/4 Tsp Asafoetida
1 Dry Red Chili
1/2 Tbsp Red chili powder
Salt to taste
Directions
In a steel vessel heat oil, once hot add dry red chili, carom seeds, asafetida, turmeric powder, and now add griddle full of boiled butter bean, red chili powder, clove, and cinnamon powder. You can also add garam masala instead of clove and cinnamon powder. Mix everything well.
Add rest of the boiled butter beans.
Add salt to taste.
Pour in some tamarind pulp and jaggery.
On a medium-high flame let it come to a boil. Also, remove the dry red chili. Stir occasionally.
Let it boil for 6-7 minutes on medium flame.
The Sabji is ready to be served.
You can adjust the thickness of curry according to chapati or rice. It is an extremely easy curry recipe and you should give it a try. Do let me know your feedback on Vaal nu Shaak.
Happy Cooking!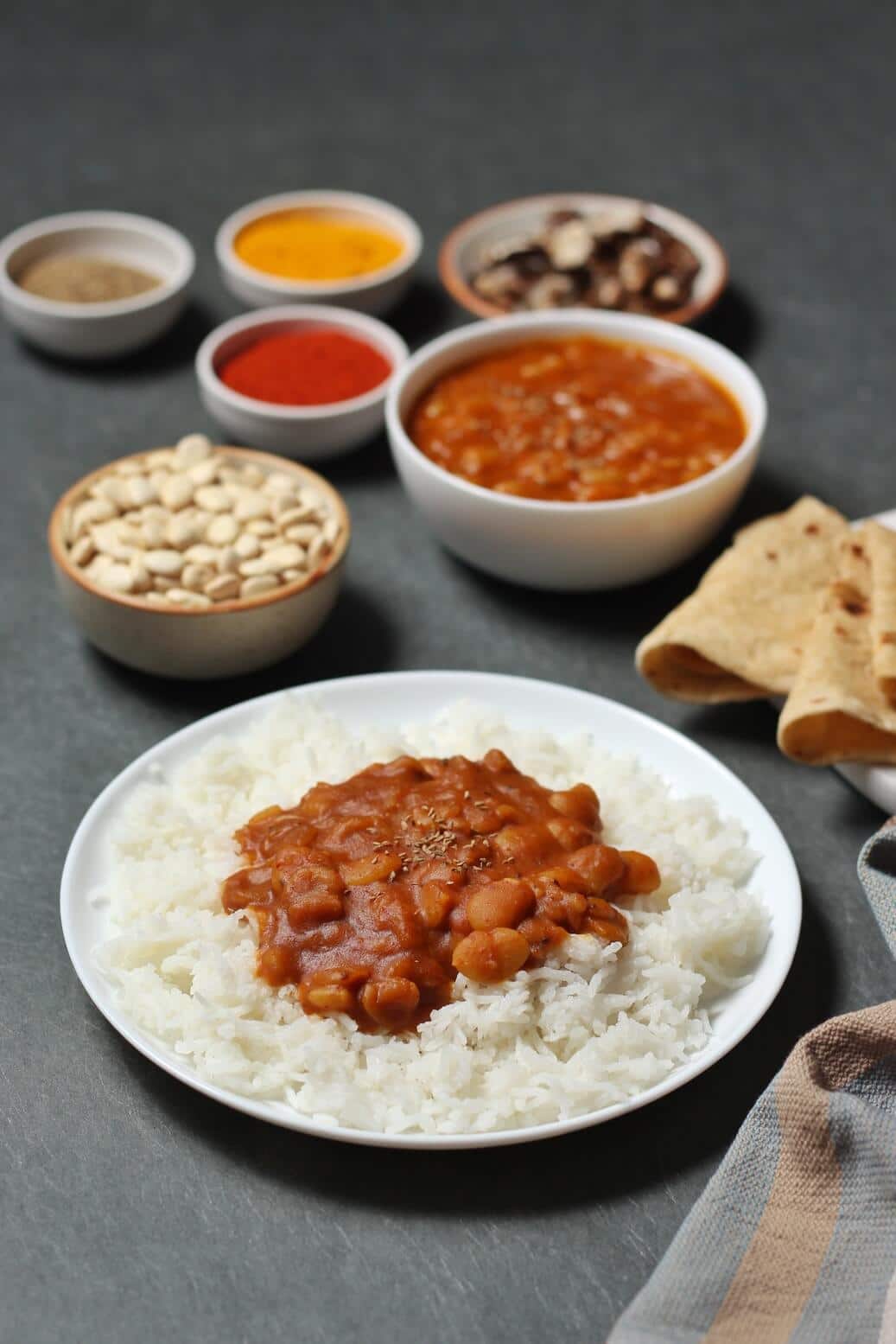 Siddhi Panchal is a food blogger at CookingwithSiddhi and food aficionado who loves to cook. Her cooking skills cover a range of Indian and international cuisines. Her aim is to enable other food enthusiasts explore their love for food by helping them cook delectable dishes from India and around the world.