Here is a delicious thick mango shake recipe that will make go bonkers. It tastes amazing and is so rich that a glass will be enough to kick off sudden hunger pangs. Mango in mango shake has a high amount of pectin, a dietary fiber and helpful in lowering cholesterol from the blood.
It just takes a few minutes to ready this flavorful mango drink just add a scoop of ice-cream to make it more creamy and luscious. A perfect drink for any occasion (or not).
Let's make this awesomesauce Mango Thick Shake.
Mango Thickshake Video Recipe and Text Recipe Below
Ingredients
1 Ripe Roughly chopped Mango
1 Scoop Vanilla/Mango Ice cream
1 Glass Chilled Milk(250ml)
1/4 Tsp Cardamom Powder
1 Tbsp Sugar
Directions
In a mixing- jar add roughly chopped mango pieces, cardamom powder, sugar, your choose flavored ice-cream, and finally a cup of milk.
Close it with a lid.
Grind until all the mango pieces turn into a smooth texture and combine well with all other ingredients.
Serve it in a glass and bid a hot summery day goodbye. We suggest you garnish it using a scoop of ice-cream and a few mango pieces. Do let me know in comments section below of how you liked this ultra cool summery drink.
Happy Cooking!
Siddhi Panchal is a food blogger at CookingwithSiddhi and food aficionado who loves to cook. Her cooking skills cover a range of Indian and international cuisines. Her aim is to enable other food enthusiasts explore their love for food by helping them cook delectable dishes from India and around the world.
Summary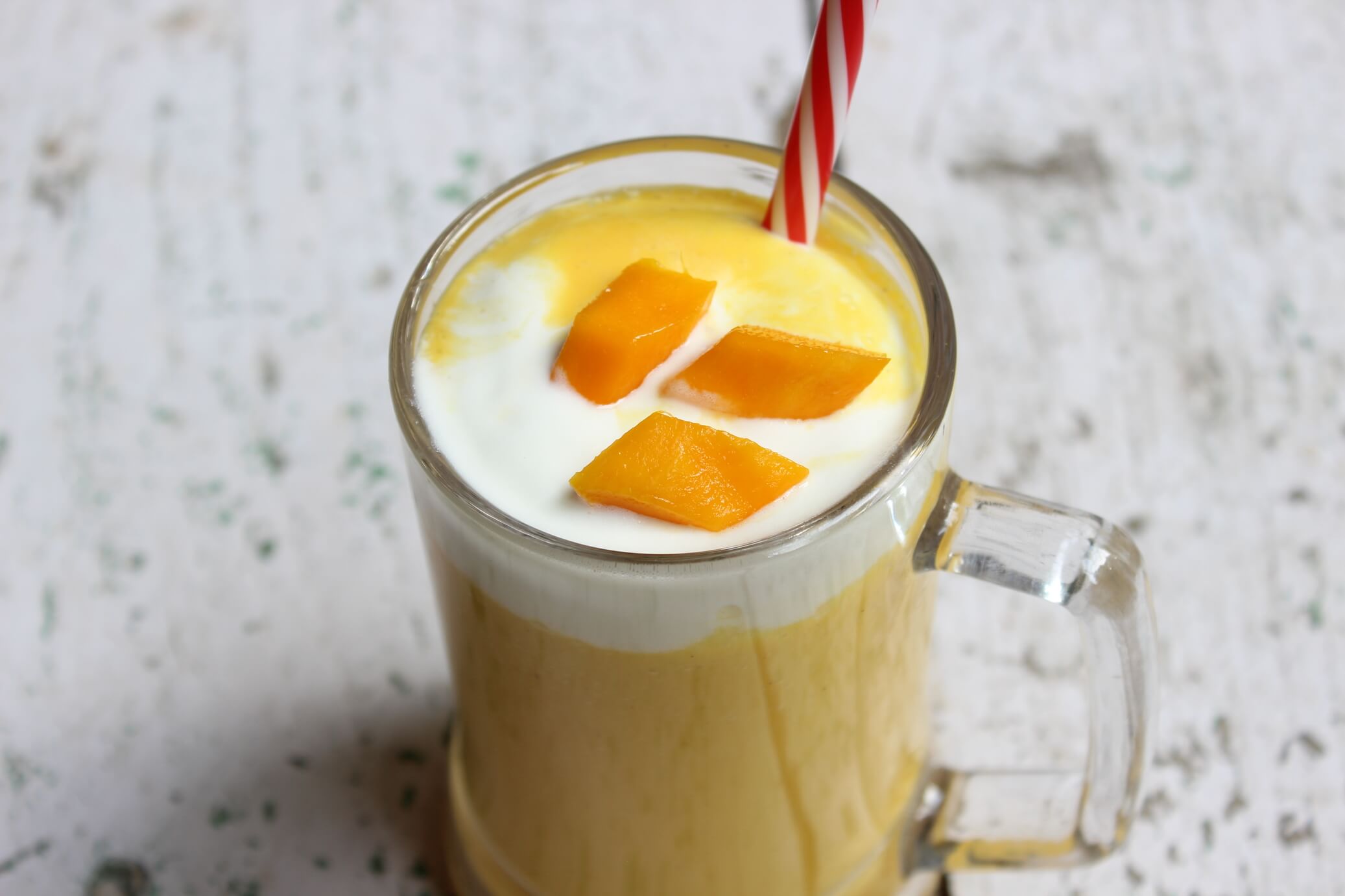 Recipe Name
Author Name
Published On