Here is a delicious thick mango shake recipe that will make go bonkers. It tastes amazing and is so rich that a glass will be enough to kick off sudden hunger pangs. Mango in mango shake has a high amount of pectin, a dietary fiber and helpful in lowering cholesterol from the blood.
It just takes a few minutes to ready this flavorful mango drink just add a scoop of ice-cream to make it more creamy and luscious. A perfect drink for any occasion (or not).
Let's make this awesomesauce Mango Thick Shake.
Mango Thickshake Video Recipe and Text Recipe Below
Ingredients
1 Ripe Roughly chopped Mango
1 Scoop Vanilla/Mango Ice cream
1 Glass Chilled Milk(250ml)
1/4 Tsp Cardamom Powder
1 Tbsp Sugar
Directions
In a mixing- jar add roughly chopped mango pieces, cardamom powder, sugar, your choose flavored ice-cream, and finally a cup of milk.
Close it with a lid.
Grind until all the mango pieces turn into a smooth texture and combine well with all other ingredients.
Serve it in a glass and bid a hot summery day goodbye. We suggest you garnish it using a scoop of ice-cream and a few mango pieces. Do let me know in comments section below of how you liked this ultra cool summery drink.
Happy Cooking!
Summary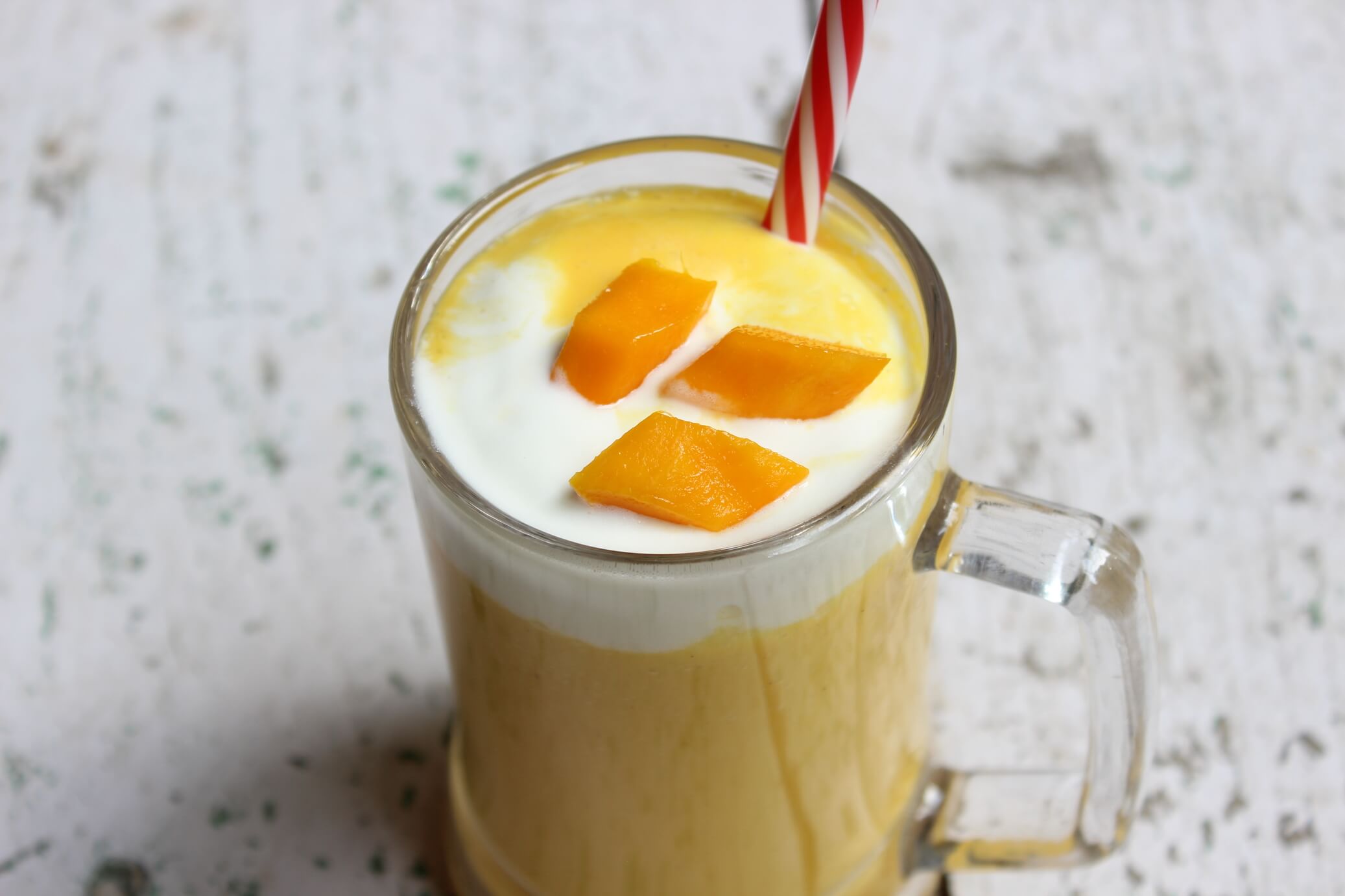 Recipe Name
Author Name
Published On