As the name says it all- Farali Green Chutney I am sure you guys will definitely try out this recipe. If you have ever wondered why your Upvas meals felt so bland, well it's because of the absence of Green chutney- an important accompaniment of India cuisines. And worry not I have got the ingredients checked and now you can enjoy any Farali dish with this amazingly delectable home-made green chutney.
The green color is not only soothing to the eyes but the flavorful chutney is a treat to taste buds and is healthy at the same time. Each and every ingredient that goes into the making of this green chutney is of nutritional value. Loaded with minerals and vitamin it is rich in micronutrients as well. The green chutney mostly made with coriander is one of the best appetizers as it aids in digestive juice secretion.
Let's get started with the recipe.
Farali Green Chutney Recipe and Text Recipe Below
Ingredients
100 gms Coriander (Washed and Roughly Chopped)
20-25 Mint Leaves
2-3 Green Chili
2 Tbsp Roasted Peanuts
1/2 Tsp Roasted
Cumin Powder
1/2 Tsp Black Salt
1/2 Tbsp Lemon Juice
Rock Salt to Taste
Directions
In a small mixing jar, add coriander leaves(as much as it can fit), mint leaves, roasted cumin seed powder, black sea salt, green chilies, sendha salt to taste, now close the lid and crush the ingredients well.
Open the lid and add roasted peanuts, rest of the coriander leaves, lemon juice and now grind them into a fine paste. I like the consistency here, but if you wish you can either add water or curd to get the thinner consistency.
Now serve it in a bowl and munch on.
I am sure it will be a new and amazing addition to your home-made Upvas menu. Enjoy it with Farali vada, dosa idli etc. Do share your cooking experience with this recipe and comment below. Keep your feedback coming as it keeps me motivated.
Happy Cooking!
Siddhi Panchal is a food blogger at CookingwithSiddhi and food aficionado who loves to cook. Her cooking skills cover a range of Indian and international cuisines. Her aim is to enable other food enthusiasts explore their love for food by helping them cook delectable dishes from India and around the world.
Summary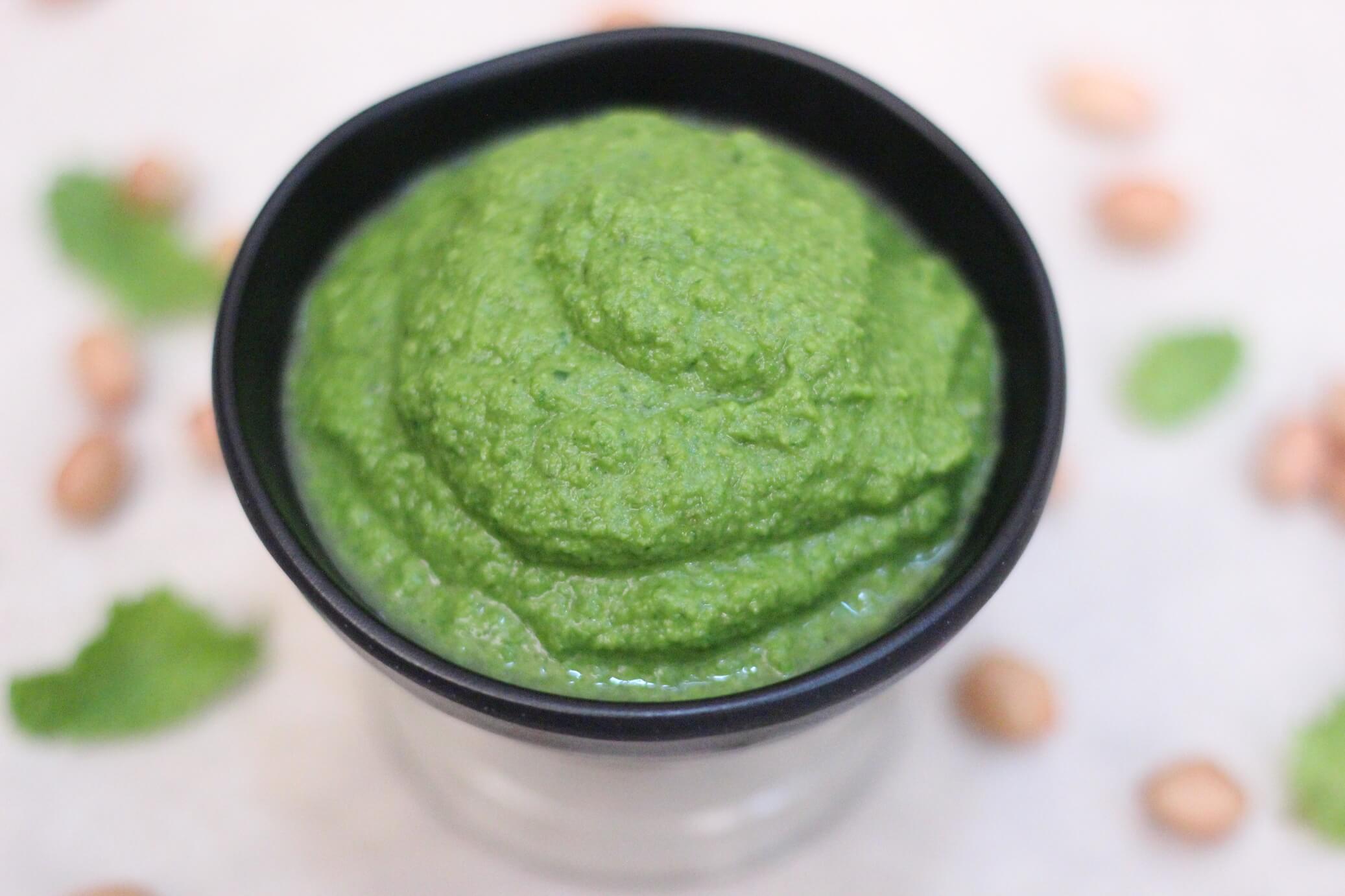 Recipe Name
Author Name
Published On